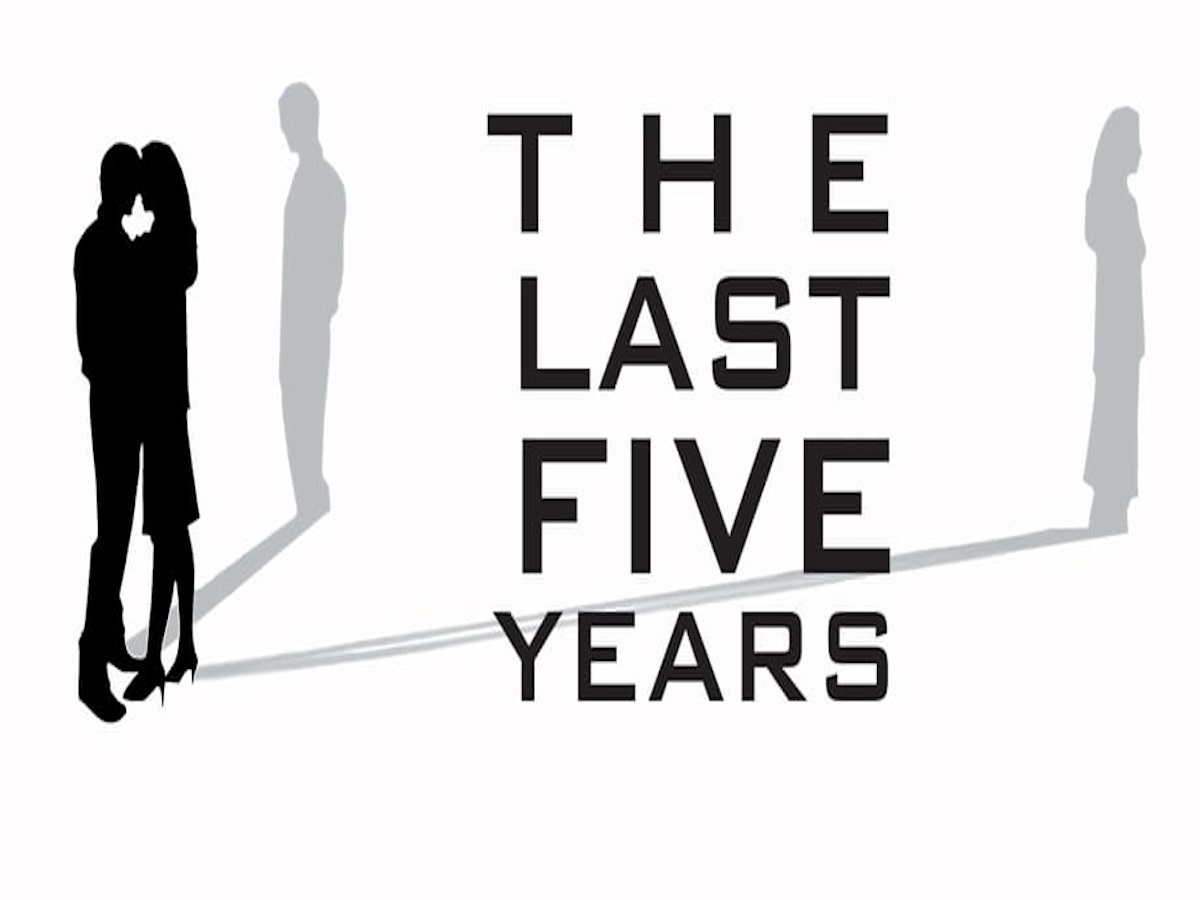 This modern musical ingeniously chronicles the five-year life of a marriage, from meeting to break-up and from break-up to meeting. An emotionally powerful and intimate one act musical about two New Yorkers in their twenties who fall in and out of love over the course of five years, the show's unconventional structure consists of Cathy, the woman, telling her story backwards while Jamie, the man, tells his story chronologically; the two characters only meet once, at their wedding in the middle of the show.
Directed by - Matt Hatfield
Auditions were held February 10th at 2, February 11th at 7, callbacks were held February 12th at 7.
Cast list is pending.
Character descriptions:
Jamie - Male, Tenor, strong singing and acting. Must be able to play 20-30.
Cathy - Female, Alto/Mezzo Soprano, strong singing and acting. Must be able to play 20-30

Have a 16 bar selection of a contemporary musical theatre or pop song. No cold reading will be necessary as most of the show is singing. Sheet music or backing track will be accepted.

If you have any questions or canít make the scheduled audition dates but would still like to audition please contact the director, Matt Hatfield, at 443-783-3315 or email at mmhatfield1596@gmail.com

CAST LIST